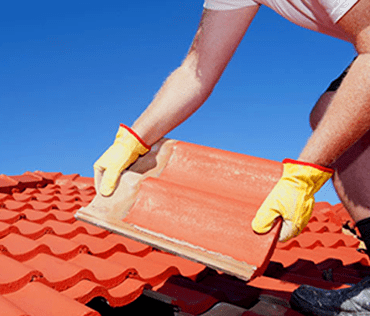 The need for roof repair services
There can be scenarios when you would require emergency roof repair in Pasadena. It can happen if the roof has faced extreme wrath of nature. It can happen because of dismantled shingles, missing shingles, leakages, or gutter problems. Scenarios can be really ugly and may lead to serious consequences. If left untreated, roofing problems can worsen with time.
Get the roof inspected frequently to ensure that the problems are not occurring. It is necessary to understand that only through proper inspection can a roof's condition be judged. Professional contractors must be assigned the responsibility of roofing inspection and repairing jobs. It is only after inspection the professional will come to a conclusion as to whether repair is sufficient or there needs to be replacement the best ploy.
The situations that lead to emergency roof repair are listed below:
* A serious leakage in the roof

* Damaged or missing shingles sighted

* Failing or lifted flashing around the valleys, pipe boots, wall junctions, and chimneys
As soon these issues are noticed, the repairing jobs must be done. That is an essential part of the process because it leads to safeguarding the foundation structure of the roof. Also, early repairing jobs helps in enhancing the lifespan of the roof. A lot of money will be saved on the roof replacement process.
Leakages on the roof
Leakages deteriorate with time. They worsen if left untreated. Water damage, on the other hand, can make the walls and the base foundation weaken. Water will seep through the walls and affect the insulation. Even if it looks minimal, water damage can have some really devastating impacts. So, once you have found out the issues, get them repaired at the earliest. Never delay the repairing jobs or else water leakages can cause the wood to soak, rot, and hamper the overall foundation badly. If there are symptoms of leakages showing up, immediately contact a contractor for best help and guidance.
Damaged or missing shingles can result in water leakage problems. It can create a pathway for the water to seep in. Always remember, water as well as other roofing materials never mix. This is the reason roofs are made watertight. Settling of moisture can have severe negative impact on the structure of the home. Apart from the active leaks, water can even foster mildew and mold growth. Do remember that mildew and mold can be responsible for causing massive health problems. So, make sure you address the broken, missing, cracked, and he damaged shingles at the earliest. Failing to do so can have severe consequences.
If the roof's flashing is damaged, there can also be water leakage happening. Inspect the flashing and replace it in case of any defects.