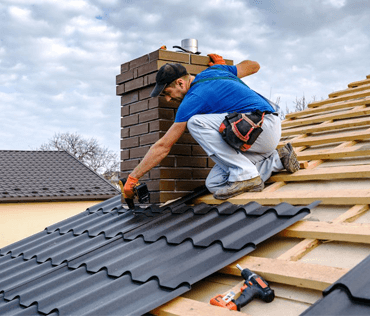 What can a roofing company do for your house property?
The roof of your house will age faster than the remaining parts of the property. It's quite obvious since this part of the house is most exposed to the natural calamities. Be it storm, sun rays, rainfall, or snow, the roof has to bear it all. A roofing company in Pasadena can provide the best of guidance and services in repairing and maintenance of the roof. When your roof ages, or when it's been damaged by bad weather, a storm or something else, you may need to hire a roofing contractor to repair it. Here are the following responsibilities served by a roofing contractor:
When you hire a contractor from a roofing company, the roof will be inspected thoroughly. The professional will make the best attempt to figure out any defects or faults in the roof. It must be considered that the roof is certainly the first line of defense for the house. Henceforth, its safety is of prime importance. You must focus on that part carefully. The contractor will make necessary attempts to manage proceedings and provide the best advice regarding the repairing of the roof.
A roof is designed to last an average of 20-30 years. However, to prolong the lifespan, proper maintenance and repairing work is necessary. The regular wear and tear can degrade the quality of shingles and damage the overall roofing structure. Therefore, roof inspection is an absolute must every year. A reputed roofing contractor can easily detect the problems with the roof and perform all the necessary actions to improve on the lifespan of the roof.
After the inspection process is carried out, the professional will conclude whether there is a need for roof replacement or basic repairing work may solve the issue. See, every roof will fail eventually. But before that, repairing jobs are the best options available. However, when there are no options left, you must opt for roof installation. A new roof installation will be somewhat more expensive compared to the repairing jobs. But that said, the safety and integrity of the house is of absolute importance. Make sure you are taking help from experts to manage the problems. Replacement for the roof must be handled through professionals. Never trust the DIY options. You may find several sites that suggest DIY procedures. But that would be too much of a risky business. Professionals from Amado Roofing are available to provide you with the best of services and options. The trained professionals will first inspect the roof and then provide the best suggestions on replacement. In case the damage is not that severe, the professional will certainly opt for repairing jobs.